You Are … and You Matter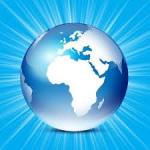 It's time for us to understand who we really are, the importance and value each of us carry. The first thing I want to tell you is that you are amazing and you really matter, you are supposed to be alive right now. There is great purpose for your existence.
When God created the world He made a spot just for you. He dreamed of you first and then He spoke you into existence. You are that special. First you were a dream and then you became reality. The words that God used to form you are still resounding in the heavens and they will accomplish what they were set out to do. I know this because in the book of Isaiah the Lord says:
"so is My word that goes out from My mouth: It will not return to Me empty, but will accomplish what I desire and achieve the purpose for which I sent it." ~ Isaiah 55:11
God does not lie, He does not play games when it comes to who you are and all that He put in you. He does not make mistakes, everything He created is vitally important. You have a place, you have a purpose and you are not only of great value to the Father, you are of great value to body of Christ. As sons and daughters of God it should be our goal to work together to complete each other, instead many choose to compete with each other. A body at war is incapable of establishing God's peace and glory on the earth. Habakkuk 2:14 states one of the promises of God, "For the earth will be filled with the knowledge of the glory of the LORD as the waters cover the sea."  If this is God's desire, shouldn't it be ours also?
Did you know you are the glory of God? The definition of glory is:
the splendor of God or Christ; praise offered to God, worship. ~ (Online Etymology Dictionary, © 2010 Douglas Harper)
This is who and what you are… the splendor of God… a praise offering to God… you are worship to God. Your very existence brings praise and adoration to God. We get so hung up on trying to do, do and then do some more for God when what He intended was for us to be His radiant glory on the earth. Jesus said He had to leave the earth and return to the Father because the One who was to come would live in us, not just walk among us. This One, the Holy Spirit, the Spirit of the Living God, would be within us the very presence of God, thus completing God's desire to place upon the earth an image created in His very own image.
Phhewww! That a lot to think about! But that is you. You are God's image bearer, fully alive and in your own unique way the visible image of God being revealed to a world and to a creation that longs to see Him and know Him. You matter as much as the guy next to you because together we all make up the body of Christ we are intended to be.
Wake up, it's time. It's a new day. I encourage you to believe you are perfectly loved by the most perfect Father who is waiting for you to join Him so His glory can fill the whole earth. After all, you are His glory. You are His image bearer. You matter… you really do.
---
**If you would like to receive new blog posts via email simply enter your email address below.**