Seeing from God's Perspective
Today was such a beautiful day so I went on a walk, more of a hike actually, along a few different paths where we live.  God showed me some awesome things that I wanted share with you through a few pictures I took along the way.  This first picture will give you an idea of the terrain I was crossing.  I am hoping in showing you this you will feel like you are on the walk with me.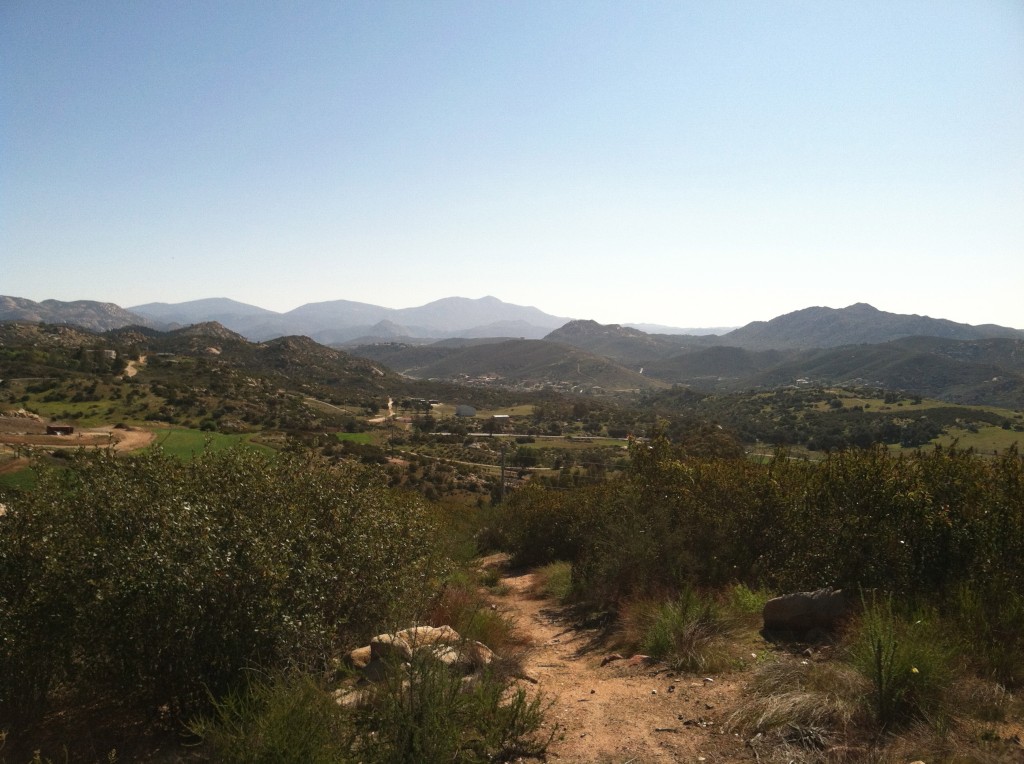 As I was walking I was listening to a teaching on my Ipod, but at the same time talking to God about some of the things going on in my life and in the lives of the people I love.  There are some huge mountains/hurdles that many are dealing with in their life paths and I have been asking God for wisdom as I pray for them.  I feel helpless to help them except to pray and lift them up.  As I walked I came up to a mountain of rocks that the path I was on led to.  This is what it looked like: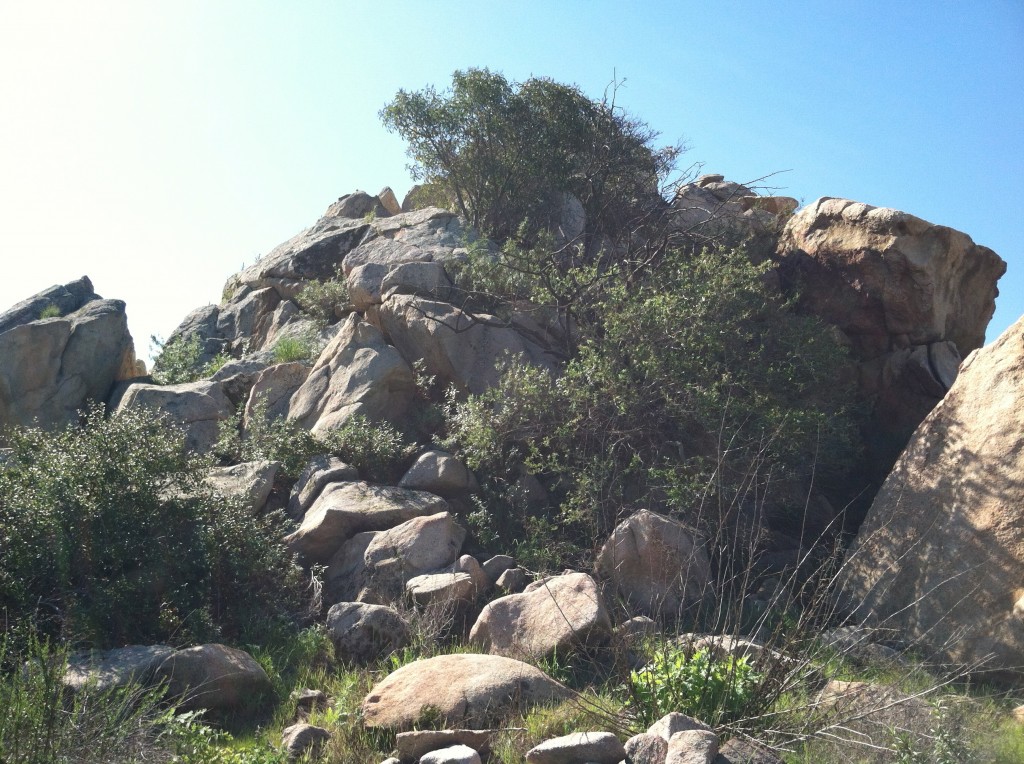 As I looked up at the mountain of rocks right in front of me I immediately wondered how I was going to climb them.  I saw Psalm 121 in a whole new light.  No wonder David said, "I lift up my eyes to the hills—where does my help come from?  My help comes from the Lord, the Maker of heaven and earth."  He was probably standing at the base of a mountain, wondering how he was going to continue moving forward.  We all come to times in our lives where the mountain in front of us seems so big we wonder this.  But like David, we know that our help comes from the Lord.
I could see a path that kind of wound up the left side so I ventured forward choosing the best route possible.  As I ascended I was still thinking of all the things that hinder us in our lives.  A few of the rocks I stepped on were unstable and a few times I had to steady myself but continue to press onward and upward. When I got to the top I saw the path I had climbed.  It was even more steep than I had thought.  But the greatest reward was the view I saw all around me.  Here it is: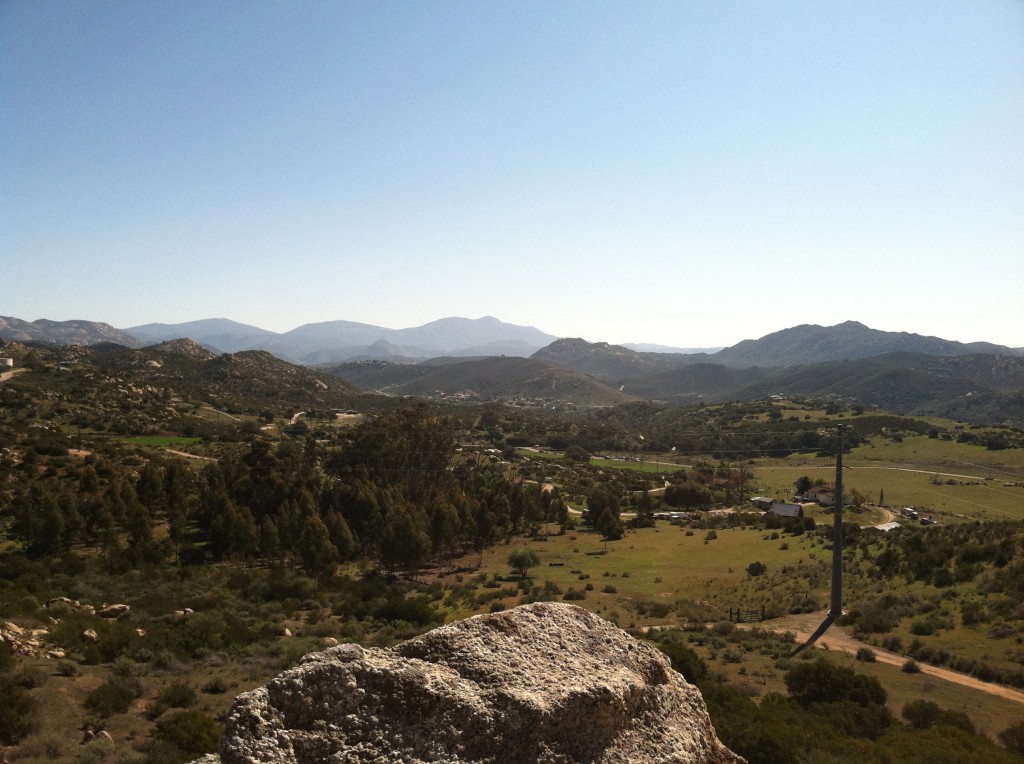 As I sat up on top I remembered that this is where we are supposed to be seated.  Ephesian 2:6 says that God raised us up and we are seated in the heavenly realms.  What if we would take ourselves out of our current circumstances and ask God to show us what they look like from a heavenly perspective?   The rocks, hills and mountains all looked much smaller and more manageable from up here.  I tuned into something else I felt, the wind gently blow over me, drying me from the sweat I had acquired in my climb up.  God really does meet our every need according to His riches in Christ Jesus.
I let the presence of God soak through me and cleanse me from all the doubts and fear that had tried to hinder me and my climb up.  I can do all things through Christ resonated through my mind.  I really can.  My eyes surveilled the lands below, both in front of me and behind me.  My heart was daring me to believe I could live and see things from this perspective, and not focus on the mountains but to picture the view from the top of them.  Oh the thrill of victory…the awesomeness of being at the top of the mountain verses being at the bottom questioning how, when, why, where???
As I climbed down and began to walk on the path again I stopped to look at the mountain now that it was behind me a ways.  The site amazed me..see it for yourself in the picture below.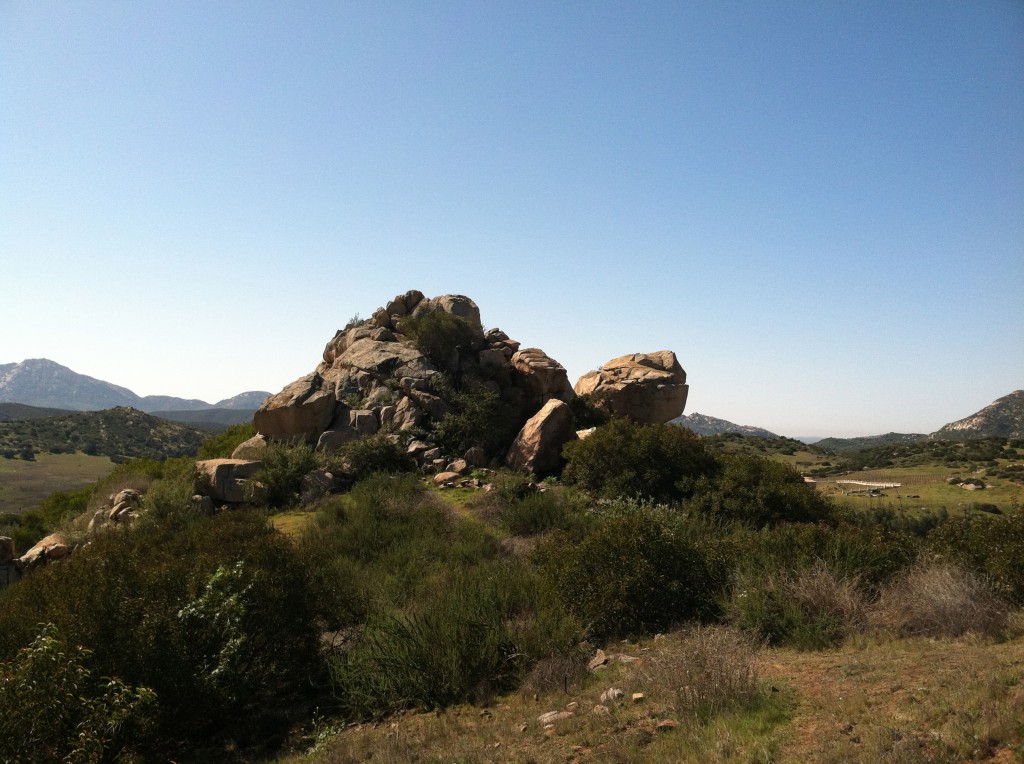 The rocks I had climbed now took on the shape of a turtle.  I know and believe that with every mountain we climb, with every difficult situation we come through, God is shaping us and forming us into the image of His son Jesus Christ.  The before and and after picture of this same pile of rocks seen from a different angle, proves this.  Before my climb, my eyes were not opened to this beauty, but now it was as clear as day.
How awesome our God is!!!  How generous He is to reveal His heart and empower us with His truth.  He wants us to understand that we are seated in the heavenlies, that He has the whole world in His hands.  We can put all of our faith in Him and trust Him completely because He is known as The Faithful One who stands firm upon His words and promises.  He really does work out all things for the good of those who love Him… really.  Take a moment, share with Him the mountain that is looming before you, ask Him to show you things from His point of view, picture yourself seated in the heavenlies far above your current situation.  Now ask Him to show you how to trust Him with this and His peace will follow and completely surround you.  For His peace which transcends all knowledge and all understanding is yours right here, right now.  It will surround you because He is peace and He is with you ALWAYS.