Make the Connection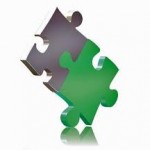 As human beings we are constantly trying to connect, with other people, with nature, with God, etc.  We do this with out even realizing it.  I guess it is because we are so relational.   I learned something powerful yesterday as I had to lie down for over an hour while having a medical procedure done.  Since I just had to lie still, the doctor, who is a Christian, began talking to me.  She asked me if I needed a magazine or anything and I said, no, I was completely enjoying the solitude.  She then casually mentioned the great need for us to purposefully connect with God throughout the day.  I pondered that a few moments and then intentionally turned my mind towards God and 'connected'.  It was wonderful.  Immediately I felt the presence of God swoosh in.  He is always with us, always near us, but I don't think we always realize that.
As I was driving home I 'connected' again and was so blessed as God's presence and peace surrounded me.  Draw near to God and He will draw near to you.  (James 4:8)  So sweet, so simple, so powerful.  I doubt He would ever tire of us connecting with Him.  After all, He created us so He could have relationship with us.
So if you are feeling discouraged…take a moment to connect with God.  If you need comfort…connect.  I you need wisdom…connect.  The most awesome thing about it is that you have all the ingredients to make this work anytime, anywhere.  You have you and you have God who is always with you.  Be so blessed as you connect throughout the day.