Fully Formed in Love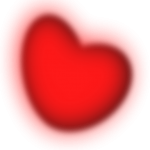 The title of this blog is a phrase I just read from I John 4:18.  It is a very familiar verse to many of us, at least this portion of it, "Perfect love cast out all fear."  Today it hit me in a new way as I read the verse in it's entirety.  The Message Bible puts it this way:
"There is no room in love for fear.  Well-formed love banishes fear.  Since fear is crippling, a fearful life–fear of death, fear of judgement– is one not fully formed in love."
Did you catch the last part of the verse:  a fearful life is one NOT fully formed in love?  Just take a moment and repeat it a few times to yourself.  A fearful life is one not fully formed in love.  It's funny how stark simplicity can strike deep and reveal things hidden deep inside.  As I read this the Spirit showed me that I am not yet free of fear — fear of failure, fear of doing something wrong, fear of making a wrong decision,sometimes I fear I use my giftings wrong…– so therefore according to this verse I have not yet been fully formed in love.  It's not that I cannot love, it is that I cannot walk in the optimum confidence that God's powerful love enables us to live out.   Ask the Spirit to shed light into your own life.  Is there still fear lurking, keeping you from being fully formed in love?   Even the smallest of fears can hinder us.  God desires us to be fully formed in love.
Picture this:  God's hands molding you and forming you, His mind dreaming you into existence, His breathe giving you life, His love making you whole.   His love can heal the most wounded of soul.  If the Apostle Paul, who murdered tons of Christians before He knew Christ, could be fully formed in love, so can you.  God's love is complete and excessive.  Receive that love into your inner being and let it begin to take root and rid you of all fear.
O Father, I ask that You show me your perfect love.  I ask that You reveal any fear that is keeping me from knowing the fullness of Your love, from knowing the full acceptance I have in You.  I want to experience Your love.  I want to be fully formed in Your love.  I repent of letting these fears have a place in my life that You desire to fill to overflowing.  You created me to love me, that I would know and experience You as love so that I could be love to a fallen world.  Awaken me in this way today Lord.  Awaken me to Your real love so that I can be fully formed in love.  Amen.
Go now and be fearless!