Divine Connections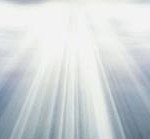 I have noticed lately in my conversations with others that many of us are becoming aware of how intensely God is strategically placing people in our lives right now.  Often people will refer to these as "divine appointments" or "divine connections."  Throughout the Bible God uses divine connections by leading the faithful to cross paths with others and great things happen.  It is no accident that  Saul, whom was later known as Paul, watched on and saw Stephen's face light up as he saw the glory of God as he was being persecuted.  (See Acts 7)  This planted seeds that God watered and the greatest apostle to ever live would later emerge on the scene.  The ensuing chapters record how Ananias was there to take care of the Apostle Paul when he was struck down by the great light.   In the Old Testament Esther was raised up to intervene on behalf of the Israelites.  Or think of Joseph meeting the baker in the prison.  Even though though that connection didn't give him an immediate release from prison, it freed him later and God used him powerfully to preserve His chosen race.  The Bible is full of such instances.
I recognize in my own life many divine connections, too many to list here so I will just share a few.  Right now God has brought Linda, an awesome woman of God into my life, who sees what God has put in me and is being used by Him powerfully to encourage me to be all that I was created to be.  She says just the right thing at just the right moment…and it is no accident.  Joel is another example.  God opened up the door for me to help him but I am being so encouraged and blessed to be a part of an incredible transformation taking place in his life right now.  This morning as he shared what God was showing him it was just what I needed to hear.  Divine connections really are divinely God inspired to remind us that we are not alone on our journeys, that He will provide and that He uses others who have something we need so He can give it to us through them.  God loves to intervene on our behalf to make us ready for Real. Life. Now.
Take a moment… reflect on who God may have divinely appointed to be in your life right now.  Thank Him for these people and for this provision.  Now go one step further and ask the Lord to reveal to you the people to whom YOU are their Divine appointment.  Who has God put in your path that you were strategically placed there to love, encourage, strengthen, aide, etc.  Praise Him for this too.  I really encourage you to be intentional in the lives of those whom God has placed you in.  Shine brightly as God divinely orchestrates and weaves our lives with others.  He is so good.