Take a Moment…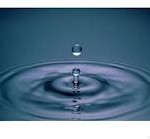 I looked over the blogs that I have written over the past few weeks and I noticed most of them had this partial statement in them, "Take a moment and…".  I want to expound on this now because I believe there is much that will unfold as we recognize the power of just taking a moment.
I used to think that I never had enough time to pursue God and to grow in my relationship with Him.   I had all these grandiose ideas that I needed to spend hours and hours of quiet time alone with Him in order to attain intimacy with Him.  I had heard enough testimonies of people who had, like monks, gone into hiding and had taken 3 months to be alone with God, or others who got up at 3 in the morning to carve out time in their day, etc.  I have made many resolutions over the years and have fallen short of my expectations.   At times I resolved that I just might not ever have the intimate relationship with God that I craved.
Then I began to understand the power of a moment.  A definition of moment is "the present point in time" or "a very brief portion of time, an instant".   A few synonyms are jiffy, flash, twinkling.  I think we get the picture I am trying to make.  Our transformation is a process.  Our attaining intimacy with God is a process too.  Numerous 'aha' moments can equal great growth.  We should not ignore nor deny the great things that can take place in a moment of time.  This is why as I share my heart with you I encourage you to take a moment to _______.   Moments add up just like everything else in life and bring increase.
"I held a moment in my hand, brilliant as a star, fragile as a flower, a tiny sliver of one hour. I dripped it carelessly, Ah! I didn't know, I held opportunity." ~ Hazel Lee
Don't let the moments pass you by, don't let opportunities fall through the cracks.  Take moments and turn them into pivotal times of transformation.  So here goes.  Here is an opportunity to take a moment… breathe in real deep… focus on God… draw near to Him and He WILL draw near to you.  His presence is with you right where you are right now in THIS moment.  Thank Him for His presence that is always with you.  Always…  He will never leave you nor forsake you. ( Deuteronomy 31:6)